What we can do for you
and your business
Contact Management Center
Organizations of all sizes and from all industries benefit from outsourcing customer service functions. This solution must be completely transparent to your customers. SalesLoft's contact management center representatives are trained professionals experienced in providing high quality, consistent customer service. SalesLoft's diverse, multi-lingual team is available to serve you and your customers in order to maintain the best results for your campaign goals. At SalesLoft, our operations not only effectively address technical concerns and product support, but we also have the knowledge required to up-sell and cross-sell solutions. To learn more about SalesLoft, continue here.
Finding an effective way to assist self-pay patients in meeting their financial obligations is a major challenge facing health care providers across the country. Hospital Referral Services (HRS) contracts with medical providers locally and nationwide to help connect the self-pay patient with a variety of financial assistance programs. Clients utilize our expertise to produce results that directly impact their bottom line. This maximizes the collection rate for the provider and allows the patient to focus on recovery. Please click here to continue.
If your organization experiences a disaster, SalesLoft's Business Continuity Services can mean the difference between a long term catastrophe and a short term hiccup. To learn more about this service, continue here.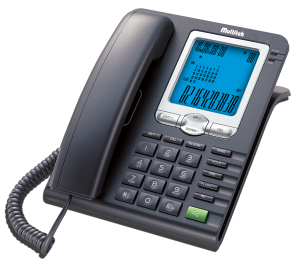 Revenue Group adheres to a philosophy of putting the consumer first. Our goal is to make the consumer feel good about paying rather than bad about owing. Treating each individual with dignity and respect is paramount to our approach.
Currently, Revenue Group deploys a number of products and processes to optimize performance within our collection process. Revenue Group has developed proprietary account screening measures initiated prior to accounts being placed with account representatives; this process ensures that the necessary information is readily available, allowing the focus of efforts on collecting rather than gathering information. During the initial workflow, collector intervention will generate a second effort on accounts where recovery is still possible.
Revenue Group offers scalable accounts receivables management services for a wide variety of industry partners including but not limited to; hospitals and healthcare, financial services, housing and utilities, government, and telecommunications.
Our objective at Revenue Group is to assist your organization achieve its goals by delivering consumer-focused revenue cycle outsourcing solutions.
Revenue Group utilizes best-in-class processes and technology along with our experienced and knowledgeable staff to deliver the results your organization desires. As a leader in business process outsourcing, Revenue Group applies its' expertise providing full-service solutions.
In addition to Extended Office Services, Hospital Referral Services and Accounts Receivable Management, Revenue Group offers the following solutions:
Medical Billing
Revenue Group provides seamless healthcare billing for medical services. Account billing, follow-up on outstanding A/R, patient statements production, payment postings, contractual adjustments and denials, identification of charity accounts, and detailed account status reporting.
Medical Coding
Revenue Group offers experienced coders that combine technology and customer service to reduce the timeframe from patient visits to cash collections.
Supply Chain Management
Revenue Group has the ability to analyze an organization's supply chain, identify deficiencies and opportunities, allowing us to develop solutions that will have an immediate impact on cost savings.
As the health insurance marketplace becomes increasingly complex and expensive, hospitals and doctors' offices need to reduce administrative costs, while providing the same level of quality customer service to their patients. Revenue Group's Extended Office Services (EOS) provides an offsite extension of your business office to manage your account receivable services.
As an extension of your office, our EOS team provides effective account resolution to reduce outstanding receivables, increasing your company's cash flow and patient satisfaction. Partnering with Revenue Group to manage your revenue cycle process allows your personnel to utilize their time focusing on processes that can be efficiently managed in-house.
Revenue Group's EOS staff includes experienced representatives, trained and certified, based on your Organization's requirements. We will develop a staffing model that ensures that we can meet or exceed our agreed upon goals and objectives. Every client relationship is a collaborative partnership. Revenue Group seeks opportunities to deliver solutions that will meet your unique needs while enhancing your brand.
Manage the revenue cycle tasks in a manner "transparent" to the patient
Maintain the highest level of customer service to all patients
Optimize revenue and cash collections
Accurate and timely follow-up and billing
Achieve goals and objectives jointly defined with client